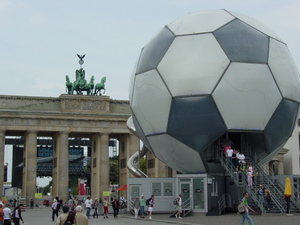 First stop: Berlin, which included the World Cup game between Germany and Ecuador (3:0).
For the football fans: a more expansive photographic treatment of our experience at the newly remodeled Olympic Stadium.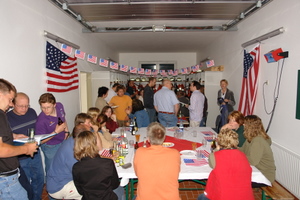 Next up was the surprise party in Torsten's hometown, complete with wedding cake and a speech by Lisa.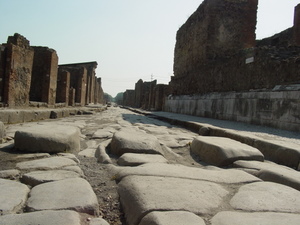 On to the big boat: After a flight from Hamburg to Rome (plus a one-hour cab ride from the airport to the port), we boarded the Galaxy. Naples was the first stop the next morning and we spent most of the day at the ruins of Pompeii.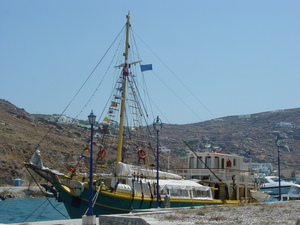 After a relaxing day at sea (read: sleeping, eating, sleeping by the pool, more eating...) we docked at the Greek island of Mykonos.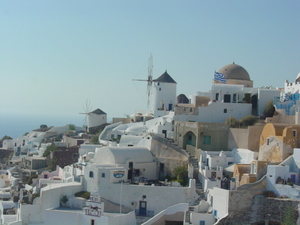 The next morning we disembarked at Santorini. This island, together with Florence and Rome, was one of our personal favorites on this trip. Especially the small town of Oia (the photos toward the end of this section) was amazingly beautiful.
We had one day of rest at sea (to play bingo) before we stopped in Sicily. The ship docked in Messina and we spent most of the day in the town of Taormina.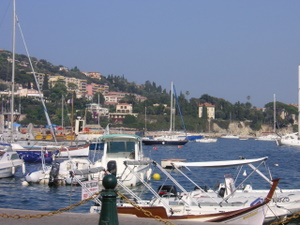 Following the Grand Midnight Buffet onboard the Galaxy (which we only photographed because we had just finished our late dinner) we spent the next day at the ritzy French Riveria. The ship docked in Cannes and we took the train to Nice and then to Villefranche.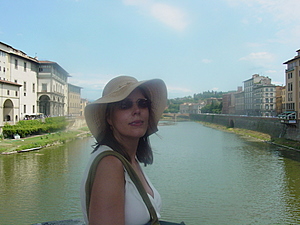 Returning to Italy, we had a whopping 6 hours or so in Florence, of which we spent 2 hours in line to see the naked man of stone...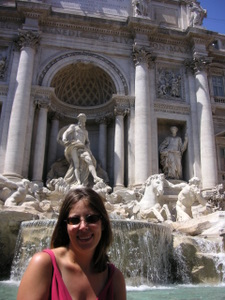 Our trip ended where it began, in Rome. We disembarked early in the morning, took a train to the city center, checked into the hotel and took on the town. Considering we had less than a full day there, we managed to cram quite a few sights and experiences into our last day. Speaking of last day, this was also effectively the last day of the World Cup because Germany played Italy that day. And really, who wanted to watch a France - Italy final anyway?